About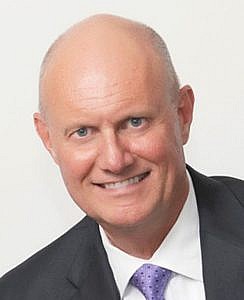 Bob Loeffler, The Real Estate Sales Expert got into real estate 30 years ago, when mortgage rates were 15% and the average market time for listings in his area was over a year. Propelled by his positive attitude, he eagerly devoured all the industry and company training he could find. He took extra classes and worked extremely hard … and still failed miserably. Then, after five years of poverty-level earning and frustration, he turned his real estate career around with a unique sales strategy.
Focusing on this simple business plan, in just 90 days Bob generated 50 Listings, Sales, Sold Listings and Closings. A failing associate of Bob's also adopted this same method and generated 19 listings in that same 90 days. They then joined forces and together became the #1 Top Producing Team for Century 21 in the state of Arizona. For Bob and his partner, this turn-around success was effortless, not because they had talent, but because they finally had learned the 'Science of Becoming a Fearless Agent'.
I developed Fearless Agent Coaching and Training due to my frustration with every other coaching program that I was a part of as an agent. Not only was I let down by these coaching programs, they were way too expensive! They cost way too much money for negligibly few skills, strategies or systems. That why we have 100% Raving Fans of our program!
Bob Loeffler Fearless Agent Founder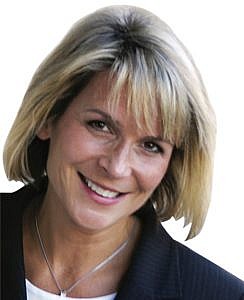 Doreen Herman brings her 20+ year real estate experience to the Fearless Agent team. She started her career in the highly competitive Chicago market. Early on she invested in a sales course to improve her skills. Simply from applying what she had learned she launched to the top-producing spot in her office during her very first year in real estate!
Keeping true to Fearless Agent skills, systems and schedule, no matter what the market conditions were, or years of experience at the time, she was still able to propel meteorically to the top 1% of real estate agents in the nation.
Doreen learned how to share the same proven formula used by the world's top brands and applied it to real estate. In return, it creates a compelling, clear marketing message that stands out. This allows agents to continually market their single most important asset — themselves!
When your messaging is clear to the point where there's instant understanding, and you've told your story, that empathy causes people to identify with you and hire you. With a clear marketing message, you'll never be without clients again.
Doreen Herman Fearless Agent Partner
Together They Created an Easy to Learn Sales Formula for Real Estate Agents
These are sales skills that any agent can quickly learn. No one in the real estate industry, however, teaches these specific skills! Bob focused on these amazing, easy-to-learn sales skills and developed the exact right words to say in every real estate sales situation. He then developed a formula for teaching these same simple skills, and the exact right words, to real estate agents all over North America. The Fearless Agent Formula TM has worked for hundreds of agents for decades!
Offering a Proven Solution for Agents
Bob Loeffler is the main trainer for Fearless Agent. Bob teaches agents everything they need to know to become highly successful in the sales; everything from lead generation, presenting to closing. His formula incorporates the exact right words to use in real life situations. He provides solutions for real life situations that all real estate agents universally encounter everyday.
The entire team at Fearless Agent are 100% committed to your success as a real estate agent, company owner and/or manager. They absolutely love making your business highly profitable.