Is Fearless Agent Coaching perfect for you?
You can find out in 3 easy steps. Watch the webinar, subscribe to the Fearless Agent Podcast, and then call Bob directly for a one on one, complimentary coaching call. And, don't worry, this is not a sales pitch. Let's see if we're a good fit for each other!
The Best Real Estate Sales Coaching & Training
Find out why Fearless Agent Coaching is the first Coaching Program ever designed specifically for you and your schedule. Fearless Agent Coaching produces the best results of any coaching program available in the market today, and we can prove it! You will see real results, real fast.
Fearless Agent Coaching was designed and developed over many years by an ACTUAL Top Producing REALTOR®, in fact Bob and his partner were the #1 producing team in all of Arizona. Nobody else does this like we do. They can't!
Click Here To Watch Our 45 Minute Introductory Video and see if Fearless Agent Coaching is a good fit for you.
If it is, and if you're willing to follow the proven, expert teachings of Bob Loeffler, the Creator of The Fearless Agent Coaching Program, you will become a Top Producer! If it isn't a good fit, we will still help you find success in any way we can!
Call and talk to Bob personally on his cell phone to learn more. You can reach him at 480-385-8810.
Don't forget to Click Here And Watch The Video Now!
Fearless Agent Coaching is the exact opposite of the old-fashioned, outdated coaching programs you're familiar with – the ones where you are constantly being asked to report your numbers, to talk about your 'big why' and to use sales scripts that are not only high pressure and uncomfortable for you, they are offensive to your prospects and highly ineffective.
Are you ready to become a Top Producing Fearless Agent?
All you have to do is take these 3 Simple Steps:
Step #1
Watch The Free Webinar and Free Training Videos
Step #2
Call Bob at 480.385.8810 to schedule a Complimentary Coaching Call just to make sure we are a good fit.
Step #3
Sign Up For Coaching! No contracts! No high pressure! No up selling! Just. Results.
Our Coaching Is Unlike Any Other Program You've Ever Seen!
Watch our 45-minute, Fearless Agent introductory video to discover if Fearless Agent is a good fit for you and your real estate business. We are not going to sell you on Fearless Agent Coaching. We simply explain exactly how our Coaching works and why Fearless Agents earn way more money than agents from other coaching programs.
Our Guarantee! Nobody will ever badger you in the name of follow-up, calling you to 'sell you' on signing up. When it's the right fit for you—and the right time for you—you will know!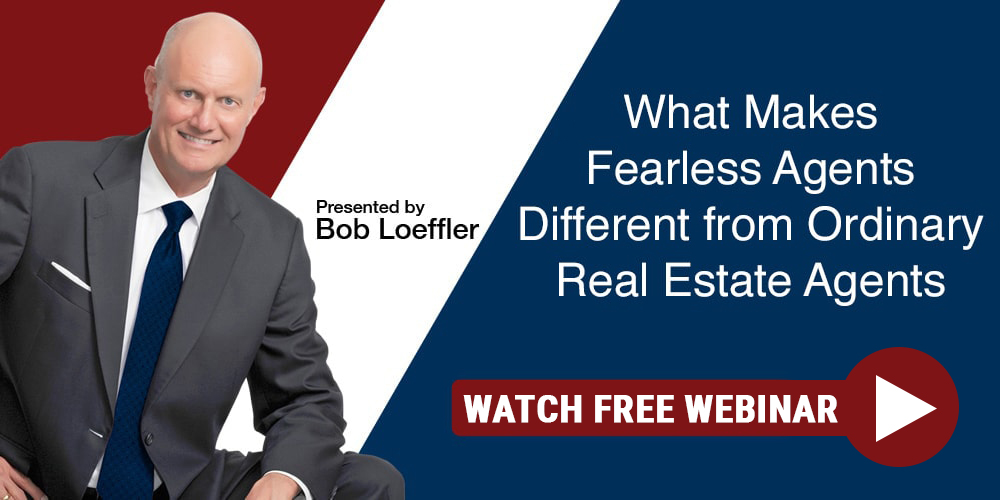 ---
Everything You're Being Taught Is Wrong!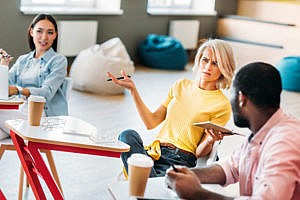 The 'exact right words' to say in any Real Estate sales situation are among the skills that any agent can quickly learn… but unfortunately no one in the real estate industry ever teaches them!
When you become a Fearless Agent you will uncover the secret formulas for everything from lead generation, closing more sales, presenting offers more effectively… and incorporating the exact right words in any real estate situation!
Fearless Agents learn the secrets to simple, proven, easy-to-follow skills that we've learned from decades of real estate experience.
---
Your "Big Why" Is Not Your Problem
If you're not reaching your goals in real estate, it has nothing to do with your 'Big Why' and it has everything to do with your 'Big How'. How to earn your full worth in real estate is what we are all about!
It doesn't matter why you want to succeed in real estate, the fact that you simply do want to succeed is what matters. And it's our job to show you exactly how to start making more money – more money than you ever imagined – when you become a Fearless Agent!
---
Accountability Is Not the Answer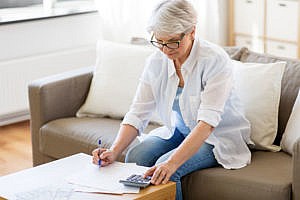 Accountability is NOT the problem … Your schedule is the problem. When every day in your real estate career is the same, it's a business. When every day is different, it's a non-profit nightmare!
Reporting your numbers doesn't teach you how to fix it! When your real estate coach is talking about your 'Big Why' and Accountability, you know one thing for sure; your coach has run out of ideas. He or she has run out of skills to teach you.
---
Why Fearless Agent?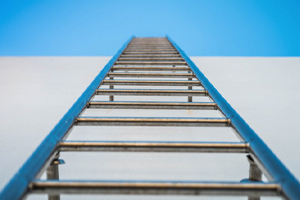 Most other coaching programs focus on only two areas … (1) Your 'Big Why' and (2) Accountability. Fearless Agent is the most comprehensive Coaching and Training System for real estate agents available – at any price. And best of all, we never run out of skills to teach you!
Bob Loeffler, The Real Estate Sales Expert designed the Fearless Agent Coaching Program based upon his own frustration with all the other coaching programs that he signed up for when he was an agent. He was universally dissatisfied with all the coaching programs because they seemed to be way too expensive for the value he received.
We At Fearless Agent Care About Your Success In Real Estate Sales.
As a member of the Fearless Agent family you'll discover that no one will ever care about your success more than we do! If you have any questions, or would like to take advantage of a complimentary coaching call, Call Bob on his personal cell phone at 480-385-8810.