Testimonials

"There is nothing like getting those calls where a nice, sane and smart couple leaves you a message somewhere between these lines: "Hi Cecilia, This is the so and so family, we spoke some time ago, we have been getting your messages, please call us, we want to sell our home…. with you." The Fearless Agent coaching has taught me not only to overcome cold calling reluctance, but to loving it. Understanding that phone prospecting is the best way to get new business and keep filling up my pipeline for the future, also it has helped me realize what my real job is, as a realtor, and more importantly what is not. Thanks to Bob s great questions I know exactly what to ask to quickly identify real sellers. Bob s weekly conference calls are incredibly helpful, and on top of that you can call him any time, He will answer any question and make you fearless. The best part, is knowing that when you actually go the couple's home, you will be helping them in a way that no other agent will ever be able to . From the dialogues and presentations to sellers and buyers, to the conversations with other realtors, form schedule, skills and systems, to new mindset of good old hard work, Bob's coaching brings confidence in every situation. Thank you Bob! You are a blessing to me and my family. You are the best!"
– Cecilia La Rosa, Compass Florida, 754-273-0265
---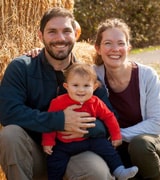 "I've been a member for a short time, but the impact on my business has been tremendous. The best listing presentation ever? Check! The best script for getting a listing appointment in the first place? Check! But it's more than that, Bob teaches a foundation of sales that is so simple. If you've ever wanted to be the best agent in your area, truly the best, not the same as every other agent, you need Fearless Agent. And if you've ever doubted yourself when prospecting for business, or been in a listing/buyer appointment and not known with 100% certainty that you're THE BEST and they would be LUCKY to work with you, then you need Fearless Agent. I can't thank Bob enough for what he's taught me, and the impact it's had on my life. He's VASTLY undercharging for what value he has to offer for those willing to listen and implement. I would grossly overpay for access to his teachings, and be happy that I did."
– Josh Gartenbaum, JAG Realty Group, 503-933-0172
---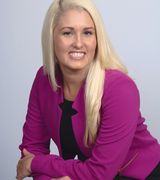 "Joining Fearless Agent Coaching as a brand new agent is the best investment I could have ever made in my real estate business! My first day calling expired's I booked my very first listing appointment ever! I did my very first listing presentation and got it at full commission! Words cant express how thankful I am for Bob Loeffler, none of this would have been possible with out his killer cold calling strategies, listing presentation and most importantly PRICING presentation! My clients were very impressed they said " Wow! You really are different than all other agents!" Going into the appointment I was fully prepared and not nervous. If I didn't have the Fearless Agent tools I would have never gotten the appointment or wouldn't know what to say at the appointment. Since I have joined, Bob has been a phone call away ready to help me with any question I have and his advice is point on!!! I cant imagine how much time I have saved myself from trying to figure out the right way to do things. Bob has already done the hard part of figuring out what works and what doesn't work, all I have to do is follow his proven system! I'm at the very very beginning of my career and with Fearless Agent on my side I know I have everything I need to be SEVERELY SUCCESSFUL!!!"
– Carolynn Castillo, New Castle Realty, 954-815-2121
---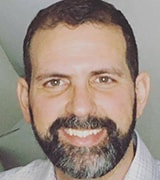 "Since I signed up for Fearless Agent Coaching my business has completely changed, my level of confidence skyrocketed and I enjoy selling to new heights of pleasure I have never experienced before. Anxiety and fear are gone for good. Also I want to thank Bob because just last week I got a listing thanks to one of the magic questions he taught me, and sold it 3 days later for $10K above asking price and at full commission. In addition to that, I made the great decision of investing in the Fearless Agent Recruiting Program and it changed my little office form 3 agents and myself to 14 agents and myself, in one month. Ten new recruits in one month! Now we have a more active, happier productive office and everyone is being trained, ONLY, with the Fearless Agent system. Thank you for transforming my business, my office and my level of confidence!"
– Jorge Roque, Real Estate Agent from Florida
---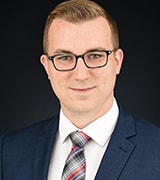 "Joining Fearless Agent Coaching was the best decision I ever made for my career and training. Bob Loeffler has changed my life and brought my business to a level, I did not think was possible. Words cannot describe how amazing Fearless Agent is, but I will try to describe my experience … The presentations alone were worth the investment. Bob's presentations are completely different than anything else I have seen, and they work so much better than what I was doing before. Sellers are now signing up enthusiastically with me because my presentation is so great!
Bob's group and on-demand coaching calls are also amazing. He is approachable, knowledgeable, and hilarious. The first time I spoke with Bob I knew his coaching was for me. Every time I've spoken with him since, I have come away as a stronger more confident agent. And I have a notebook full of notes from the group coaching calls. Every week Bob teaches the group a new lesson that makes me a better agent. My only regret about joining Fearless Agent is that I did not join sooner. I can honestly say the closer I have followed Bob's advice, the better I have done in my business. Bob has been the single greatest influence on my career and I am eternally grateful for Bob and Fearless Agent".
– Anthony Ferrando, Austin TX, 281-536-7901
---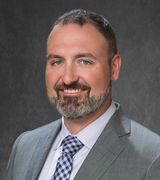 "The advice Bob has given me each time has changed my business drastically. Last month we closed 1.8 million in sales volume which came from 7 transactions. I logged back into my CRM and since I started with Fearless Agent 6 weeks ago I had 42 appointments. Which blows my mind. After our first conversation and my new box of tools sent in the mail I took the advice and decided to change our business model and move away from the Fix N Flip clients and work the Buy and Hold investors strategy as well as start taking more listings. I have a large database of clients so one by one I called them and asked them to meet me in my office. I sat them down and did the Fearless Agent Investors presentation".
"Having based an entire business off of working with Fix N Flip clients, the language of ROI, 1031 exchange, cash flow, leverage, and appreciation, just made sense. So I ran with it. The first thing I have to say is the questions at the beginning of the presentation are extremely powerful. WOW, how they will separate clients who have money to invest and those who are not qualified right away. They also set you up differently than all other agents, since no one asks these questions. This allowed me to improve with each presentation and I continued to call down my lists of investors and one day my Big Fish walked through the door and sat across the table. By the time I was done with the presentation they were not only sold on me and my company but completely sold on the idea of the Buy and Hold investing strategy. Even more mind blowing is they had been working with another agent, but that agent never sat them down and did the Fearless Agent Investor presentation. That agent didn't get a buyer broker agreement signed and lost a client who has longevity, and the sad thing is that agent could have been me had I not made that decision 6 weeks ago to invest in my future, my companies future, and my families future. When the lender called me back with excitement in his voice and said they EACH qualified for nine investment properties at any price point of their choosing, I just smiled and knew the best decision I ever made was joining forces with Bob Loeffler and Fearless Agent. Thank you Bob".
– Ryan Harju, Real Estate Agent from AZ, 480-993-6555
---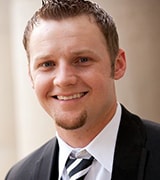 "I met Bob after being in the Real Estate industry for a month. I joined Fearless Agent and soon after started the prospecting process. My very first listing I took, listed for $1,300,000 and sold within 2 months on market using both the Fearless Agent listing presentation and pricing strategy! BOOM Paycheck! Since then I have taken another listing at $1,325,000 and another $800,000. To date I have never listed a home for under $400,000 while getting all of these listings without a discount! The Fearless Agent presentations and strategies work."
– Trent B., Real Estate Agent from AZ
---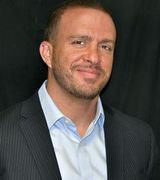 "Let me start off by saying I have coached with a few different companies in the past including Mike Ferry. But when I found Fearless Agent I was looking for a no nonsense simple system that produced results and that is exactly what I found. Bob has created a step-by-step system, that when practiced and followed, gets great results. With previous coaching programs I was doing 2 transactions a month. Since joining Fearless Agent I have been setting 3-4 Listing appointments per week! An easy 50% increase in my business! I now take 3 listings a month, and closed 36 last year, and I'm making way more money! What could be better than that?"
– Matt D., Real Estate Agent from FL
---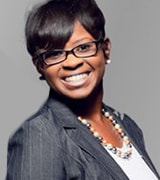 "We called about one of our listings and Bob responded with answers and suggestions RIGHT AWAY. We needed his help right in the heat of the moment, and he was spot on with REAL EFFECTIVE verbiage to use in response to this matter. After doing what was recommended, we received the response that the seller ultimately wanted after all! We thank God for Fearless Agent!" "New Sign call from one of our new listings. The prospective client called back to cancel an upcoming appointment. They'd found out that their loan program offers them .5% back if they use one of their "preferred" agents! I used a Fearless Agent Dialogue and confirmed the appointment for Monday! They said, "OH MY, we must meet with you right away!"
Bob, THANK YOU for taking the time to enhance our tool belt with various tools we can utilize in all types of situations we are faced with daily!!! Just when you think you have this thing called "Real Estate" down pat, listen to Bob's dialogue and you'll quickly realize there is more opportunity to increase your income drastically! We truly thank God for the day that we heard about Fearless Agent!"
– Bobbie C., Real Estate Agent from Dallas TX